This is what participants said about the 2009 Summer Institute: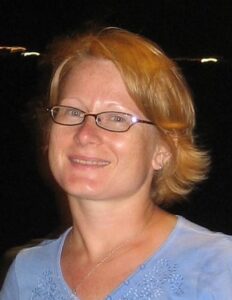 "Incredible atmosphere, intellectual exchanges, wonderful faculty and students! Amazed by faculty's willingness to spend every free minute with students, was able to get some very useful feedback and advice." Polina Vinogradova, University of Maryland, Baltimore County
"Great teachers; a chance to get up to date cutting edge knowledge from the experts in the field; participation in full-time study without family responsibilities for a precious 4 weeks; networking with students and faculty from all over the world;very stimulating ideas; comfortable accommodation and picturesque" Isabel Tasker, University of New England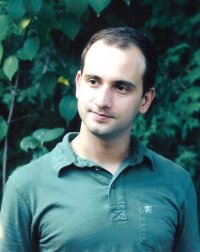 "The feeling of being part of a community of researchers and the ability to speak face-to-face with others doing research in similar areas, including the professors themselves" Davi S. Reis, The Pennsylvania State University
"the high quality of faculty and the program" Gang Zeng, Hyongo University of Teacher Education, Japan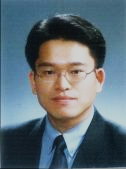 "Fantastic lecturers; highly cooperative attendees; good chances for social engagement" Soon Park, International Graduate School of English (IGSE) Seoul, Korea
Faculty was accessible and [there were] lots of opportunities for networking." Katie Angus, University of Arizona
This is what they said about the classes offered:
First Session
Tim McNamara is an excellent instructor. He was extremely well-prepared foreach of our 8 class sections, yet very flexible in responding to students' needsand preferences. He brought the topics of language and identity to life with wellthought-out examples and personal narratives. I would definitely recommend this"
Comments on APLNG 597 (G), Language and Identity taught by Tim McNamara, University of Melbourne

"This was a FANTASTIC class and unlike any other class I have taken. Dr. Kramsch gave fantastic lectures and was available for students." "A fascinating course which has helped me find my way in to some topics that I've wanted to understand for a while. The lectures were conducted with style and passion – a highlight of the day!"
Comments on APLNG 597 (K) Language as Symbolic Power taught by Claire Kramsch, University of California, Berkeley
"I've developed a much better understanding of the topic as a result of thiscourse. Great teaching, sensitive to the learners' needs, good mix of review, preview, new material and activities."
"It is amazing that Professor Larsen-Freeman could make a difficult and complex theory so "student-friendly". I was very impressed by her great expertise in the related topics and her well-structured instruction. Thank you so much, ProfessorLarsen-Freeman."
Comments on APLNG 596 (C) The Contributions of Chaos/Complexity Theory to Applied Linguistics taught by Diane Larsen-Freeman, University of Michigan
"Cognition related materials specifically targeted to SLA and FLA, which is rare. One of the do-not-miss classes at the SI and the most popular teacher among the participants."
"This is a very interesting class, though quite "cognitively demanding". Thank you Professor Ellis."
Comments on APLNG 597 (I) Cognition and SLA taught by Nick Ellis, University of Michigan
"The course was packed with much contemporary information that is not often available or put together in such well organized manner. This specialized course is not offered at too many institutions – needed but not offered – and it was one ofthe reason some of Ss decided to come to the SI. Fantastic."
Comments on APLNG 597 (E) Technology, Mediation, and Second-Language Development taught by Steven L.Thorne, The Pennsylvania State University
"This is the best course that I have ever taken. Professor Shirai's lecture helped me have a better understanding of this topic, which I thought I would never get it.I am also very grateful for Professor Shirai's insightful comments on and help with my own research. Thank you very much, Professor Shirai."
"I was not enrolled in the class, however I heard great reviews by his Ss. High quality of teaching materials, great contents of the class, quality of lectures,preparations, personal attention, etc.. I wish to come back to take this class next time, and so as some of my colleagues and friends."
Comments on APLNG 597 (D) Implicit and Explicit Knowledge of a Second Language: Investigating Learning and Instruction taught by Yasuhiro Shirai, University of Pittsburgh
Second Session
"The best instructor. Various teaching styles. Rich content."
"Very engaging teaching; I particularly liked the way research training was integrated into the content of the course."
Comments on APLNG 596 (F), Error Correction in L2 Classrooms taught by Lourdes Ortega, University of Hawai'i at Manoa
"The class was very interactive and engaging, with the active participation fromthe students. Concrete data was provided to illustrate the abstract terms. The class was very well organized and easy to follow."
"Fabulous inspiring course. Thank you. Approaching the theory through narrative worked really well. This course and Prof Lantolf's course complemented each other well."
Comments on APLNG 596(K), Introducing Sociocultural Theories through Narratives of Second-Language Learning and Teaching taught by Merrill Swain, Ontario Institute for Studies in Education, University of Toronto
"The course was very engaging, gave many concrete examples that facilitatedbetter understanding of the content and was very well organized."
"I learned a great deal from these lectures. This course and Merrill Swain'scourse complemented each other well."
Comments on APLNG 497(G) Sociocultural Theory and the Pedagogical Imperative taught by Jim Lantolf, The Pennsylvania State University
The next Summer Institute will be in 2013. Please check back for updates.